Christmas Booking
Specials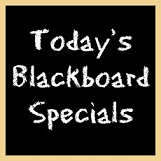 Our specials boards are updated daily. So be sure to check out the blackboards located around the pub.
Call 01684 592758 to book or enquire.
Christmas Menu
View our Daily Menu
~ To Start ~
Roasted Chestnut Soup with Thyme Cream and Rustic Bread
Chicken Liver Pate with Worcestershire Apple Chutney and Toast
Smoked Salmon and Prawn Parcel with Lemon Mayonnaise
Trio of Melon Cocktail with Crystalised Ginger and Mint
Pan Fried Scallops with Black Pudding, Pea Puree, Pancetta and White Truffle Oil
~ To Follow ~
Roast Turkey Breast with Pigs in Blankets, Apricot and Chestnut Stuffing and Cranberry Gravy
Individual Herefordshire Beef Wellington with Red Wine Jus
Smoked Haddock with Spinach and Chive Butter Sauce
Oven Baked Sea Bass Fillets with a Prawn, Dill and White Wine Sauce
Moroccan Spiced Filo Pastry Pie
Wild Mushroom Risotto with Vegan Cheese
All main courses served with seasonal fresh vegetables and roast or new potatoes (vegetarian gravy available)
~ To Finish ~
Christmas Pudding with Brandy Sauce, Served with Cream, Ice Cream or Custard
Traditional Sherry Trifle
White Chocolate and Irish Cream Liqueur Cheesecake, Served with Cream or Ice Cream
Profiteroles with Rich Chocolate Sauce and Cream
Cinnamon Spiced Poached Fruits, Served with Cream or Ice Cream
Trio of Cheese and Biscuits
~ ~ ~
Two Course Menu for: £19.50
Three Course Menu for: £23.50
Available from 1st to 24th December 2018
FOOD ALLERGY NOTICE – If you have a food allergy or a special dietary requirement, please inform a member of the team.